When I was a senior in high school – I started my first company. Unfortunately I did not receive the support and encouragement to be an #entrepreneur . Instead I was encouraged to be a chemical engineer and stay on the path that had been planned out.
I vowed to one day create an entrepreneur institute to help educate and support early stage entrepreneurs so that people like me had a place to turn to. Little did I know, that this year over a nice bourbon, my mentor Stacy Griggs would inform me that an organization already exists to do just that! Thank you Stacy for the introduction and encouragement to take part in one of Endeavors programs!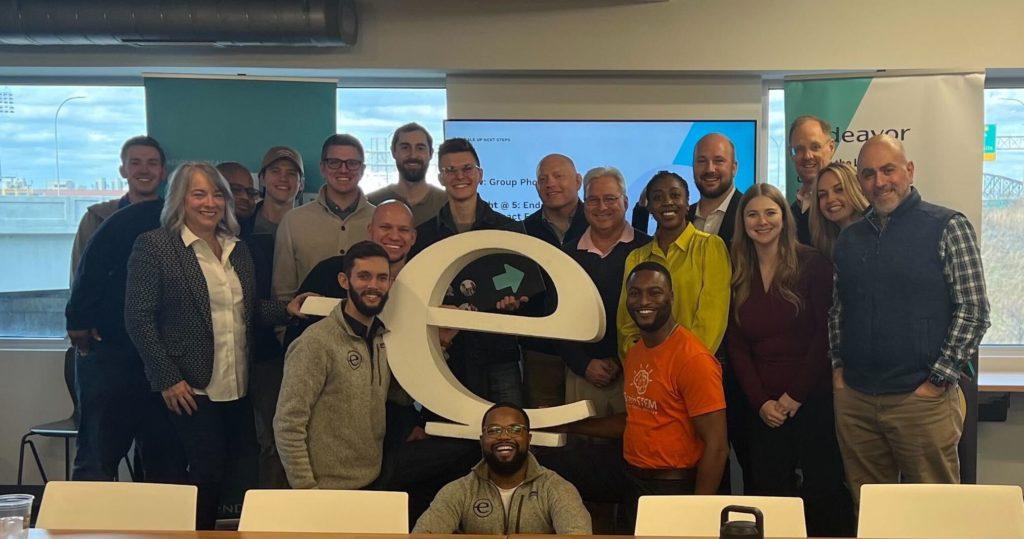 I had a great time pitching at Endeavor Midwest's Scale Up Acceleration Panel last week! This was the "graduation" of the 5 month program I just completed. We connected with and got feedback from various founders and panelists from the Endeavor network. Thanks to White Clay for hosting a happy hour to close the Scale Up program!
I'm so thankful and grateful for the opportunity to take part in the Scale Up program from Endeavor (KY, OH, IN) – a special shout out to Jake Budler, Tim Barr Jr. & Raechele Smalls, without you guys the mentors, connections and invaluable learning would not have been possible.
Jackson Andrews runs an amazing chapter of this great organization and I highly recommend all entrepreneurs to check them out.
I can't wait to see where this new training, information and knowledge helps me take Carroll Media Corp!
#HustleItsWorthIt
#entrepreneurs #founders
#Endeavor